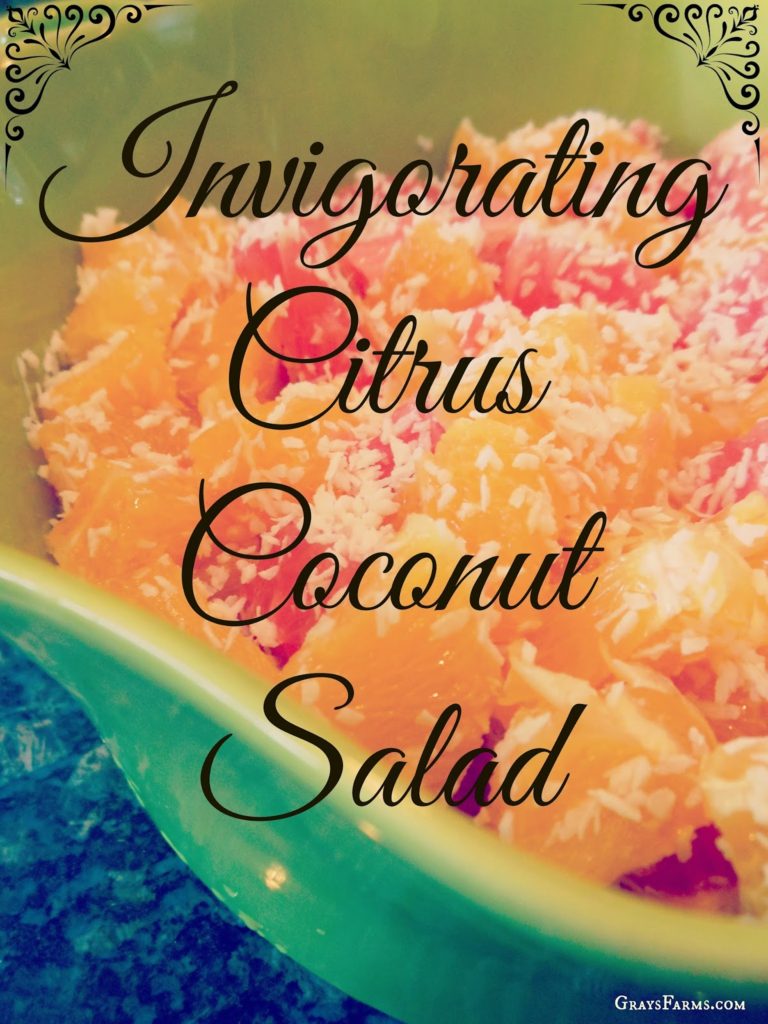 Harkening to days at the warm, breezy beach, citrus coconut salad can be just as a refreshing experience.
We are blessed to grow copious quantities of oranges and grapefruits. They're great for snacking on while out gardening, or if the ol' sweet tooth is out for something sugary.
A member of the family who really enjoys oranges is our farm dog Dutchess. She loves to sit by Dad's side as he tosses her a few slices. In fact, if Dutchess finds herself too full, the fruit will be buried and stored away in secret for later.
Who knew a dog would find oranges so delightful?
Here is an extremely simple salad recipe we enjoy throughout the season. Mother Judith made this for Christmas Eve; it was a perfect addition to the dinner table. No measuring necessary; just add as much, or as little, as you like!
Ingredients:
Oranges cut in cubes
Grapefruit cut in cubes
Unsweetened Dried Coconut
Add cut citrus into medium sized bowl, stir in dried coconut and serve!