New product trial; Johnny's Seeds Herb Disk Collection. Each disc has herb seeds of your choice strategically placed on a cloth like disc.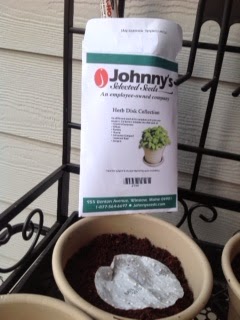 The disks can be purchased separately or with the proper size pot here.
They offer:
Cilantro/Coriander
Chives
Parsley
Thyme
Genovese Compact Improved Basil
Arugula
Simply place the white disc on top of seed or potting soil.
Using the pots Johnny's Seeds sells, we fill ¾ way with potting soil, a couple inches of Burpee Brick seed starting mix, place the discs in pots, top with vermiculite, and sprinkle with more Burpee seed starter.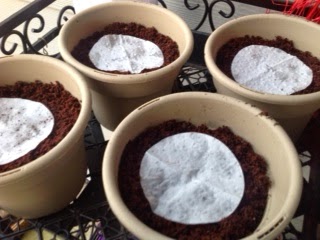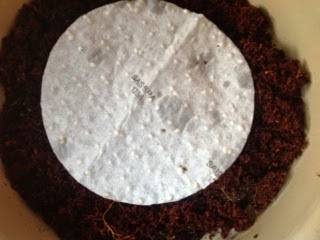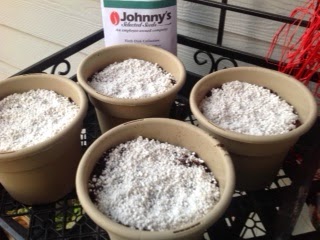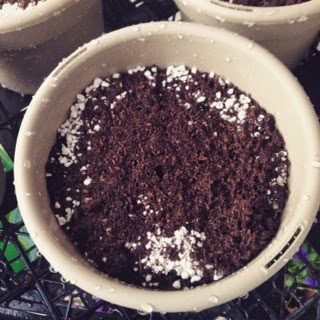 At Gray's Farms we get planting fever in January, so we started ours early and keep the seeds cozy with warming mats. However, if you are in hibernation mode wait until spring to plant. Either way, now is the time to start scouring seed catalogs for planting ideas.
Herbs not only ad to culinary creations, but work synergistically to build our health. By planting healthy products, nurturing seeds, enjoying the transformation from a little seed to a viable plant…seed starting covers mind, body, and spirit.
-Mother Judith