This week we decided to take back control of the flower field! We didn't have terribly ugly foes, nonetheless, we still considered them aggressors! The Bells of Ireland and Bachelor Buttons went to seed and were dominating the other flowers.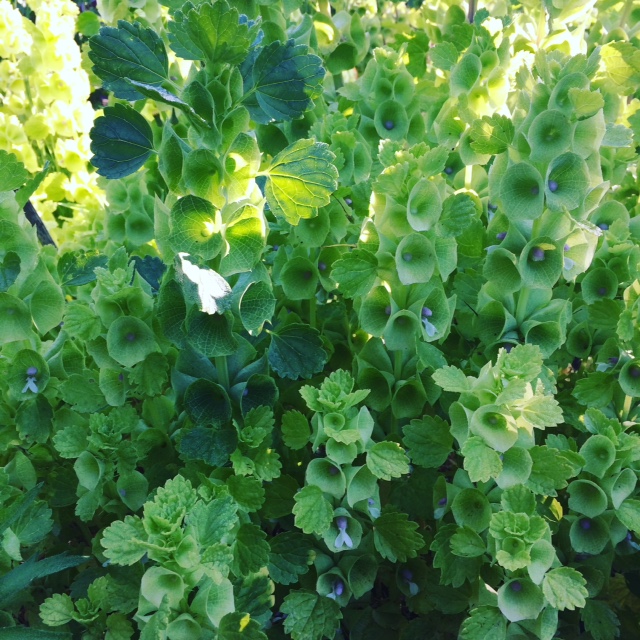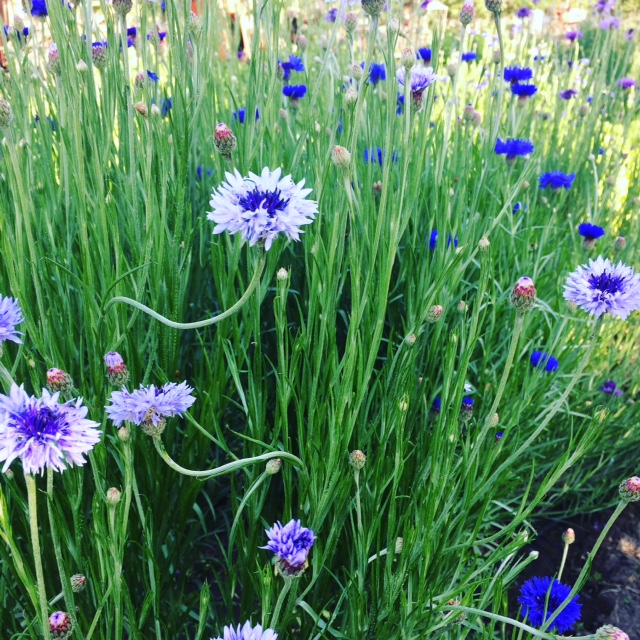 Though they are lovely flowers, we do want to add more to the plot. So Poe and I put them in check.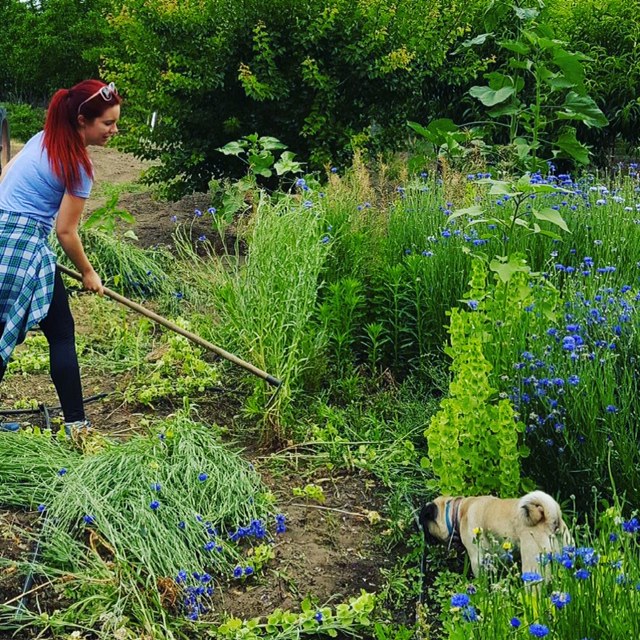 As you can tell, they were rather tall and thick.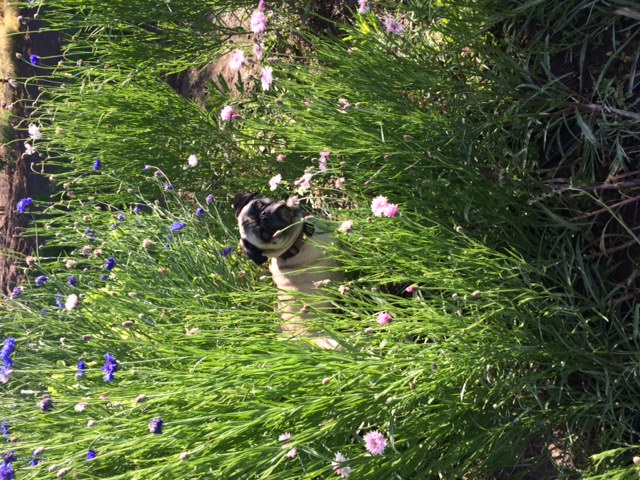 It took a few days, but now it is much more organized! The next step is for Dad to till the soil so Mother Judith and I can plant more seeds.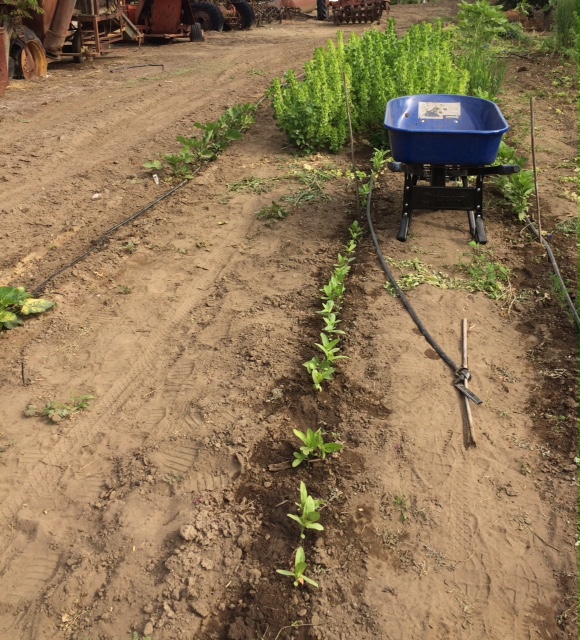 -NJ