Grandma Shirley's So Easy, No Fail Coleslaw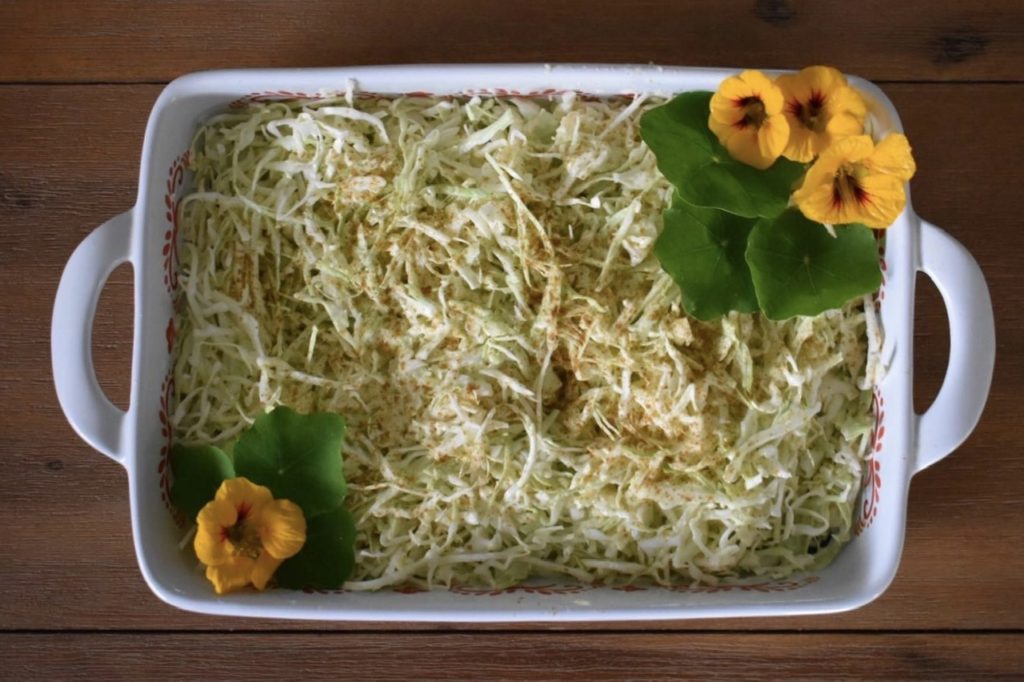 Happiness is serving great food and lots of laughs. Mom's favorite pastime.
When mom served you it was not a task, it was a true act of love. My most endearing memories of mom include her face when she created a favorite dish for a loved one, and her out of this world humor.
This dish was served every holiday, and now a dish that is top on the request list for the next generation.
The woman did not own a measuring cup or spoon. Maybe they were hidden in some drawer my sister and I would dig out to do our own baking experiments, but never mom. Hence, any recipes passed down via mom, had no measurements, but they are surefire.
Recipe:
1 head of green cabbage, shredded
20 oz can unsweetened crushed pineapple drained
Mayonnaise
Paprika
Pinch of sugar
The trick to the proportions is just use half the cabbage, keep adding as you add the mayonnaise until the salad is at the consistency and amount you desire. Usually I do have leftover cabbage, but that's easily remedied.
Combine the cabbage and pineapple, sprinkle in the sugar, add enough mayonnaise to combine and coat mixture.
Place coleslaw in the serving bowl you desire, sprinkle with paprika (mom's idea of décor).
Set in refrigerator overnight, this is the key to the recipe the cabbage absorbs the flavors.
Now before serving, top with edible flowers (our idea of décor) and serve. My family will eat any leftovers for three days.
Enjoy, good food, lots of laughs, gardening, flower ingredients for joy.